posted: Nov 27, 2017
Dec. 12, 2017 Youth Leaders Skill Building Workshop: Facilitating Peer Discussions About Drugs In Today's World
December 12, 2017
10am - 2pm
Chicago, IL
Registration Fee: $45 per person (for OS Chapters), $65 per person (non-Snowball rate)
Lunch will be provided
Workshop location is one block from State Street 'L' platform, one mile west of Navy Pier, and one mile north of the Magnificent Mile and Millennium Park. Union Station and Olgivie (Metra) Station are two miles away and easily navigated by walking, bus, or L train.

See FAQ below for registration costs
Youth Leaders (and adult leaders) involved in prevention are invited to attend this training that will increase youth leaders knowledge about marijuana n and other drugs with current accurate information about how these drugs affect youth's health and success. Youth leaders will also learn facilitation strategies and activities in increase their effectiveness in formal and informal settings when discussing the topic of marijuana and other drugs with their peers.
Workshop presented by J. Randall (Randy) Webber. Randy has been an expert in the field of addictions for decades. He holds a Master's degree in Public Health. Early in his career he was involved in Operation Snowball and the CGTI (then called ITI). He is the principal at JRW Behavioral Health Services. He is a well known expert in the field of addictions and a sought after presenter and trainer.
Who should attend: This is for ANY high school-aged youth leader who is involved in prevention leadership initiatives... be it Snowball, SAPP Prevention Grants utilizing Youth Advisory Council; or youth committees for a coalition. Adult sponsors can benefit from attending, however the training is geared to the youth leader so we encourage adult sponsors to attend with youth.
Questions: Call 217-528-7335 X16
Training Objectives:
Youth leaders will increase their knowledge about marijuana and other drugs with current accurate information and how these drugs affect youth's health and success
Youth leaders will learn facilitation strategies and activities to increase their effectiveness in formal and informal settings when discussing drugs with their peers
Youth leader sponsors (adults) will increase their knowledge of today's drug issues
Youth leader sponsors (adults) will increase their capacity to lead training components with strategies and activities that address a teen leader's skills to appropriately facilitate discussions/activities about illicit drugs
FAQ
Q: Is this only for Snowball youth leaders?
A: No! Any organization, school or coalition that utilizes youth leaders involved in prevention activities can attend? If you have youth leaders that have discussions with their peers about drugs and underage drinking this training will be awesome!
Q: is there a fee?
A: Yes. Snowball Chapters have a reduced fee of $45 per person to attend. If you are not affiliated with a Snowball Chapter is is $65 per person. Same price for youth and adult.
Q: What's included?
A: Training from a national expert in the field of drug/alcohol addiction (and former Snowball and teen institute volunteer. See bio below). Materials and lunch is included.
Q: Where in Chicago is this located?
A: Training will be held on the premises of Prevention First Inc. located at 33 West Grand Avenue, Chicago IL 60654. It just west of State St. 'L' station platform, one mile west of Navy Pier, about 1 mile north of the Magnificent Mile and the 'Bean'. It is pretty darn easy to use the Metro train system and connect with bus, L, or just hoof it the 2 miles from Union Station.
Q: Is this going to be fun for my youth leaders?
A: Yes! The event will have moments of of facts, figures and debunking myths so everyone has current accurate information about the topic with time devoted to interactive activities to learn how to facilitate discussions about this important topics. We want to increase knowledge of drug facts and facilitation strategies and have fun practicing facilitation skills so youth can be better prepared to address their peers about this important topic.
Q: Is transportation provided?
A: No, all participants are responsible for arranging their own transportation. There are parking garages nearby but full cost for parking can be hefty. The train is easy, fun, a short trek and you get to see Chicago all dressed up in its holiday decor.
Q: If I'm an adult can i attend without youth?
A: Yes, you will have some information that you can take back however the training is designed for youth to increase their knowledge, learn some new strategies and have some fun practicing through activities. Bring some youth to maximize your effectiveness later.
Registration Deadline is Dec. 8, 2017
Onliine payment must be made when registering
Youth are required to have a parent electronic signature
Please contact the Operation Snowball Inc. office if you are having trouble with registering or have questions about the registration process. 217-528-7335 X16 or email ron@ilabh.org
posted: Oct 6, 2017
Celebrate Operation Snowball at Portillo's Hot Dogs on Oct. 24, 2017 and Raise Funds for OS Inc.
The Board of Director of Operation Snowball Inc. wants you to celebrate Snowball during Red Ribbon Week by coming out to Portillo's on Tuesday October 24th. Two locations, Schaumburg and Naperville Portillo's, will donate 20% of the dinnertime sales to Operation Snowball Inc. (see details and flyer below). So put on your favorite Snowball/Snowflake shirt, gather some friends and family and celebrate prevention and Operation Snowball! Don't forget a warm fuzzy!
Here are some specifics to remember:
Good only at locations below
Before you order: mention the fundraiser and show this photo below and 20% of the evening sales goes to Operation Snowball Inc.
Valid at counter or drive-thru but must mention Operation Snowball fundraiser before you order.
You can support this event by printing off the image and posting it anywhere that will give you permission.... library, school bulletin boards, church... get permission first!
You cannot hand out flyers or create any kind of promotion or distraction on the property of Portillo's...
You can copy the image and paste to your favorite social media and promote it like crazy on FB, Twitter, Instagram, etc.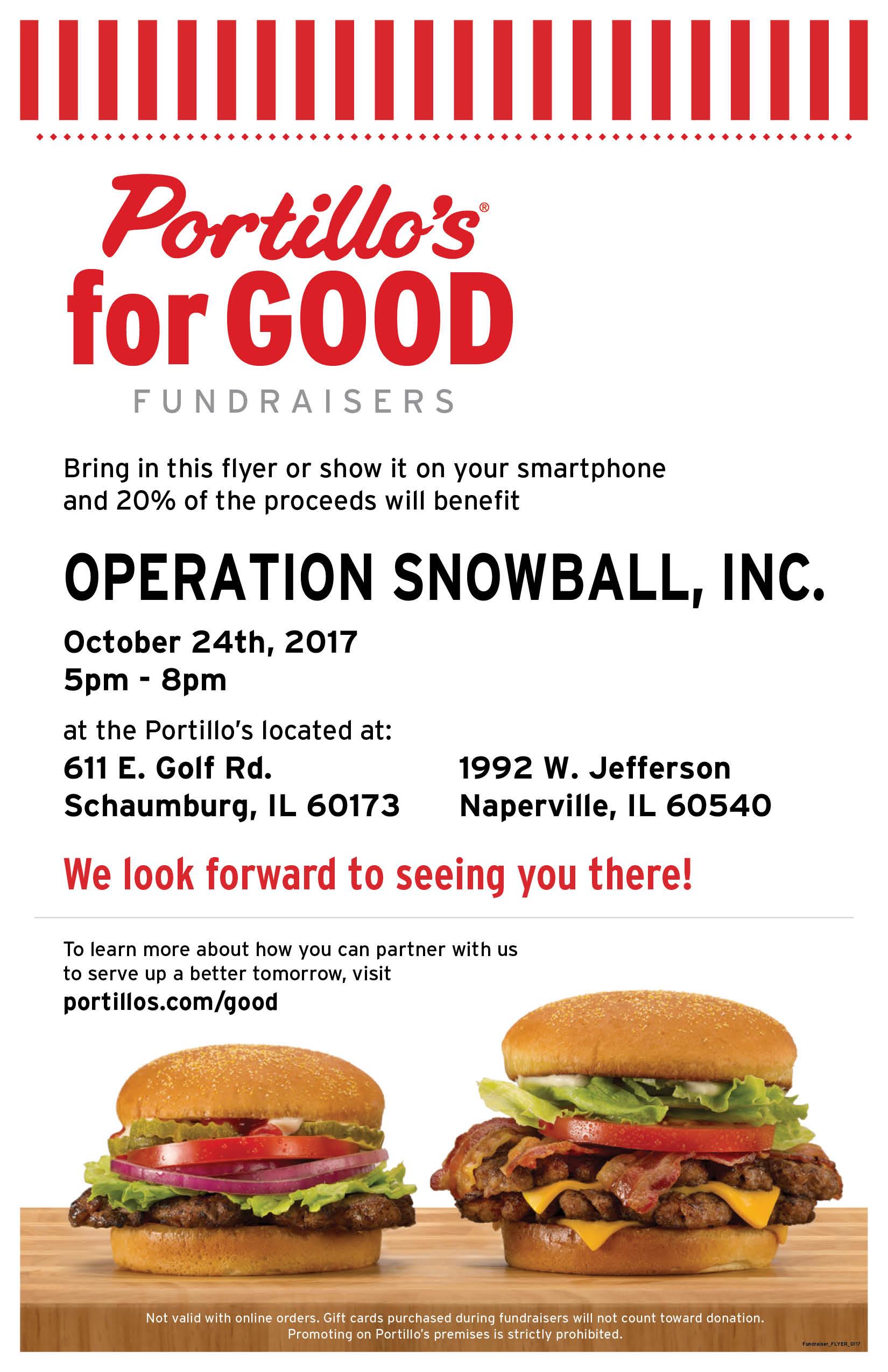 posted: Sept. 25, 2017
Looking for New Discussion Group Activities?
The next time you are searching for new discussion group activities for your Snowball and Snowflake try a google search by topic instead of the cliche 'Team Building' or 'Group Games'. Here is a great toolkit of activities based on 'Empathy'. The website Startempathy.org also offers this toolkit in Spanish. You will find that this collection of activities can easily be adapted for the Snowball and Snowflake discussion groups.
Make finding new discussion group activities/conversation starters a challenge for your youth leaders. This is great 'outside-of-the-box' skill development. Assign leaders a topic to search and then in your next meeting review, discuss and plan on how to train others on these new finds! Search topics such as 'activities that teach' : empathy, conflict resolution, consensus building, healthy relationships, citizenship, volunteerism, drug prevention, and career planning. You'll be amazed at the number of activities and Youtube videos that result in your search!
We would love to hear from you about resources you've discovered so we can pass them along to other Snowball Chapters looking to enhance their facilitator trainings and event's discussion groups!
posted: Sept. 22, 2017
OS Inc. Wins the Mike William's Logo Contest for August. Receives $1000 Donation!



The Springfield-based company: Mike Williams Plumbing, Heating and Air Conditioning, holds a monthly logo contest for non-profits. The most 'vote-getters' receives a $1000 donation. Thanks to all of our Snowball Chapters and friends of Snowball we were the winner for August. The added bonus is that this donation will be matched (2x) by the Lillian and Larry Goodman Foundations!
We'd like to express our gratitude to Mike Williams Plumbing, Heating and Air Conditioning! They exemplifly 'community support' as they hold this fun contest monthly for non-profits throughout central Illinois. They not only help with a donation but their contest increases awareness about OS Inc. and other non-profits that serve the community.
Make sure to visit our facebook page and twitter feed to give a thumbs up to our posts thanking Mike Williams for their generousity and community support.
OS Adult Training Event:
"Marijuana and Illinois: Pot's Impact on the Land of Lincoln"
Presented by Tony Coder of Smart Approaches To Marijuana
Sept. 5, 2017
Attention Snowball adult leaders! Gain information and insight to prepare your youth leaders and inform Snowball participants about the multi-faceted issues concerning marijuana today. This is a hot topic training led by the national organization Smart Approaches to Marijuana (SAM). Don't miss this opportunity! This Illinois Association of Behavioral Health training is sponsored by Operation Snowball Inc. with a reduced price for Operation Snowball Chapter adult leaders.
Sept. 5, 2017
9am - 4pm
Marriott Chicago/Naperville Hotel
Naperville, IL
Cost: Snowball Chapters $50.00 pp/ Non-Members: $75.00 pp
~ 6 CEUs (LCSW, LCPC, LPC, LSW, IAODAPCA)
Lunch will be on your own

Advanced registration and payment required: Click here to register
This training is an opportunity to understand the reality of states who have already legalized, the likelihood of legalization initiatives in Illinois and create a strategy to protect public health and safety with partners. In 2017, marijuana legalization has been beaten in every state where a commercialization bill has been introduced and partners concerned with public health and safety have been the forces that are leading the way. Illinois could follow that model to protect children and the vulnerable and not allow the marketing practices of the next "Big Tobacco."
This event is held in advance of the IABH Annual Conference which has a separate fee , for more information about the IABH Annual Conference being held on Sept. 6-8, 2017 Click here
---













Posted July 7, 2017:
Summer of '17 Fundraising campaign from July 7 to July 21
The volunteer Operation Snowball Board of Directors is kicking off the Operation Snowball Summer of '17 fundraising campaign from July 7th - July 21st. As our new fiscal year began on July 1 we reflected on our successes in the past year, but also acknowledged the reality of financial stressors created by state budgets and shrinking funding sources. In order to meet our mission of Operation Snowball we rely on the support of Illinois state prevention grants as well donations from foundations and dedicated individuals like you. Your donation is met by a generous match by the Lillian and Larry Goodman Foundations. Your donation is tripled... $25 becomes $75... $50 becomes $150... and so on! Thank you for your support!


Posted June 22, 2017:
A Big Round of Applause to Our International OS Chapters
The OS Chapters in Lithuania take pride that all of their 35 Chapters of Snowball follow the standards and guidelines using the OS Manual. Making sure all leaders utilize this manual is very important to them in preserving the mission of Snowball throughout Lithuania so the manual was translated into the Lithuanian language! Click here to take a look at the manual. Although in a different language, it is fun to look at the songs and activity section on pages 43 - 46 as you will recognize 'Boom Chicka Boom', 'Snowball Monkeys', 'Singing in the Rain' and other Snowball songs!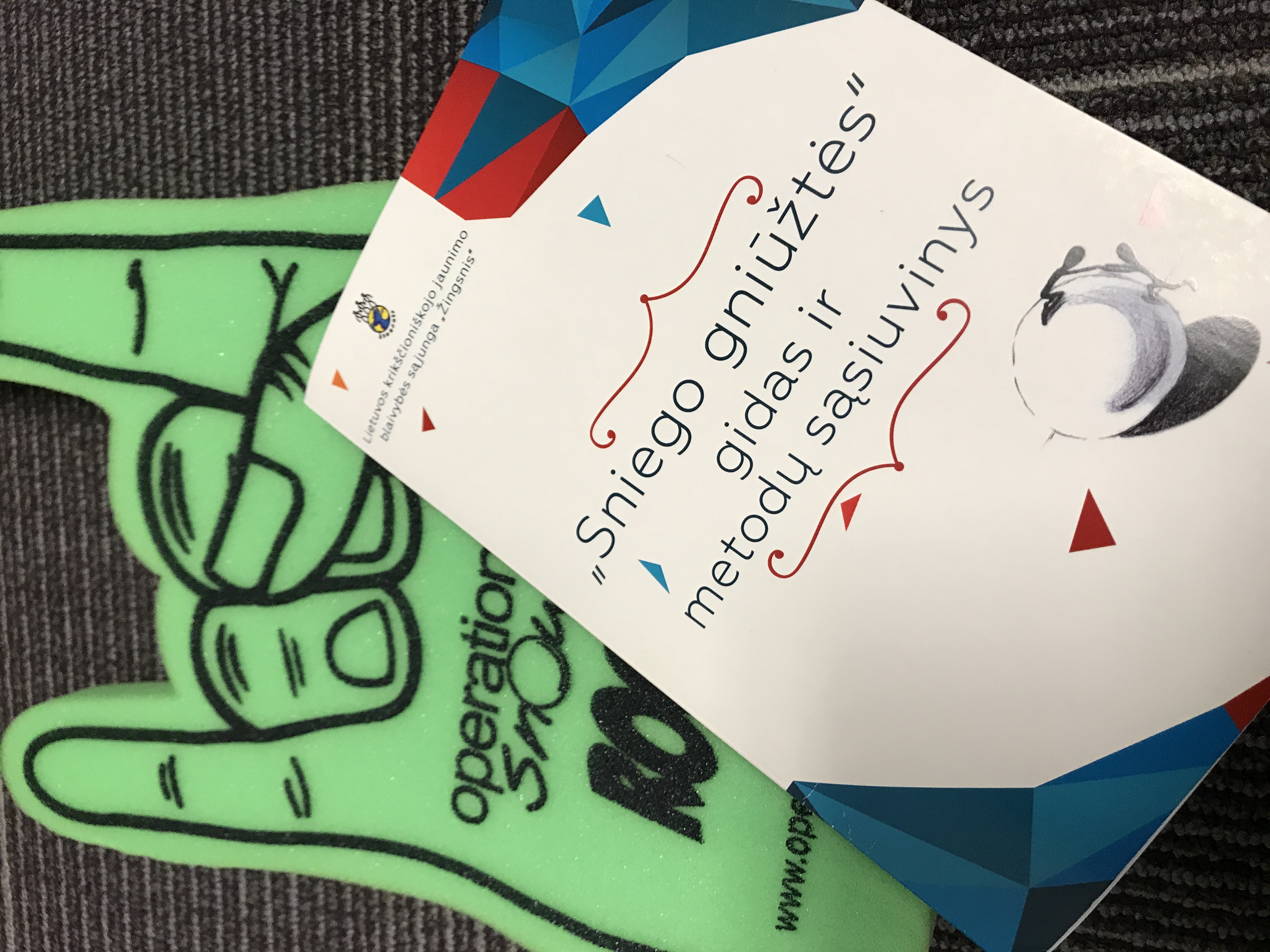 ---
Posted June 14, 2017:
SnowballFEST! A great success!
Operation Snowball Inc. held its last training event of FY17 on June 7th in Bolingbrook IL. SnowballFEST! was attended by 15 Chapter's youth and adult leaders, the furthest coming from Springfield and Streator. The 94 guests participated in a team building presentation by M and P Presentations LLC which utilized live Twitter and Instagram group challenges (search #Snowfest17 to see the posts!). Steve Mazzarella, OS Board member and volunteer for Naperville's Chapter, presented on leadership values and self-worth. This high energy day included OS Awards at lunchtime honoring outstanding youth, adults and chapters and a special surprise of a live Skype call from Lithuania by Darius Zingsnietis who coordinates the 35 Chapters of Snowball that operate there. A great day of skill-building, motivation, networking and celebration.



Posted May 24, 2017:
SNOWBALLFEST! June 7, 2017
Registration has closed for this event. Walk-In Registrations will NOT be Allowed on the day of event.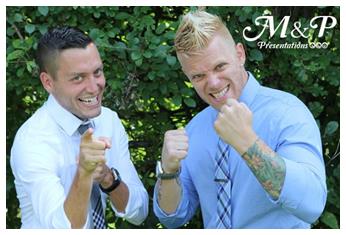 REGISTRATION HAS CLOSED FOR: SNOWBALLFEST - Wednesday, June 7, 2017
NO-WALK IN REGISTRATIONS ON
DAY OF EVENT
Registration fee: $10
Registration Deadline: May 24, 2017
Featured Speakers: M & P Presentations, LLC: 'EAT, BREATHE, TEAMWORK'
The training day will be an interactive, fun and skill-building day! We will celebrate the end of the Snowball (and school) year too with great speakers, OS awards, fun and maybe even some surprises! Lunch is provided.
M & P will be celebrating the whole day with us too! How cool is that?!
Training is open for ALL Snowball Chapters - their youth leaders, adult leaders, volunteers, school and community supporters of Snowball and Snowflake.
If school is out, no problem, just register as an individual, register, pay and be there! Make sure to grab a Snowball buddy and get them to come with!
About Registration:
Deadline is May 24, 2017. Event seating is limited to100.
REGISTRATION FOR THIS EVENT HAS CLOSED. NO WALK-IN REGISTRATIONS ALLOWED.
We hope that you continue to visit our webpage for future events.
For resources and to sign up for our quarterly newsletter visit our Resource page
Q & A should be directed to Ron Jakubisin ron@ilabh.org or 217-528-7335 Ext. 16
---